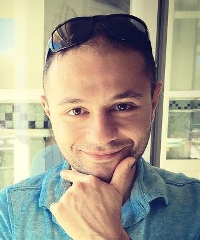 You versus Users – Who owns your roadmap?
(Wednesday, August 26)
Aydin Y. Mirzaee, General Manager, FluidReview, SurveyMonkey
Abstract
|
Biography
|
Twitter
|
Requirement Engineering can become complex when the number of users who submit requirements is large. In the world of online Software as a Service businesses, the number of users can be massive – often in the millions. In the case of SurveyMonkey, the world's largest survey company, it can be in the tens of millions. In a world with increasing demands and where users have a louder voice than ever via Twitter, Facebook and LinkedIn, how does one prioritize feature requests, bug fixes and everything else requested by customers and partners? Is the roadmap in the hands of the company or the users? Is this a winnable battle?
In this talk, I will tell the story of how product requirements were determined when Fluidware was first established almost eight years ago and how it evolved in the various accelerated growth stages of the company before and after acquisition by SurveyMonkey.
Aydin Y. Mirzaee co-founded Fluidware in 2008 and was responsible for running two very successful SaaS businesses: FluidSurveys and FluidReview. The company was bootstrapped and grew to a $12M run-rate and over 90 people in staff. After 6.5 years, Fluidware was acquired by SurveyMonkey (the world's leading online survey company). Aydin served as Director of Product Management at SurveyMonkey and today he serves as General Manager of FluidReview within SurveyMonkey.
Aydin is also the co-founder of FreshFounders, a non-profit organization with the vision to create a community of young entrepreneurs in every city around the world.
Can you intentionally design a product that is cool?
(Thursday, August 27)
Karen Holtzblatt, Founder & CEO, InContext
Abstract
|
Biography
|
Homepage
|
Twitter
|
What makes products cool? Can teams deliberately design for cool? What mysterious forces need to align in order to create the profoundly innovative products? To find out, we immersed ourselves in the experiences of everyday people as they used their coolest products. And we discovered there's really nothing magical about it. It's about joy and the underlying seven Cool Concepts - the core human motivations at the very heart of joy. The Cool Concepts create a framework for guiding design and analyzing products. The Cool Concepts also require us to change our current methods for user research and design for the next generation of users and platforms.
In this talk, Karen Holtzblatt articulates these key dimensions that product teams need to consider to create the cool user experience. She shares the findings of The Cool Project and introduces the audience to the Cool Concepts, organized into The Wheel of Joy in Life and The Triangle of Design: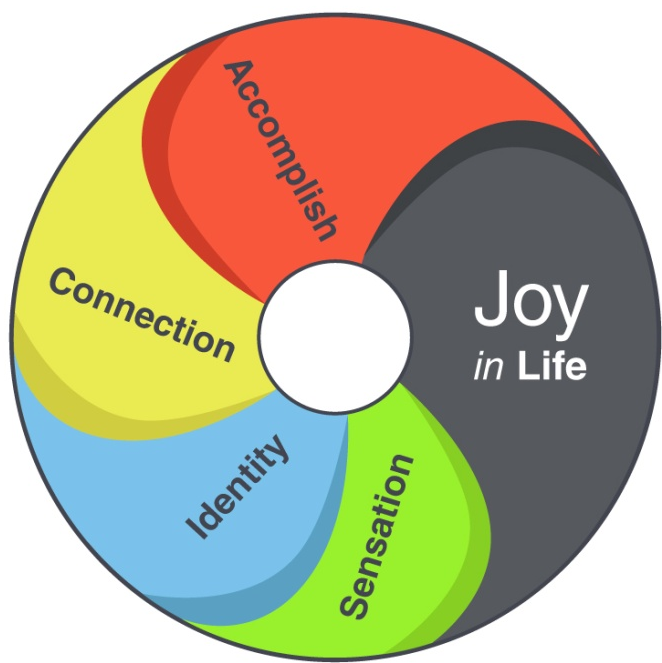 The Wheel of Joy represents the what of a cool product. Joy and delight come from accomplishing what you need to in life, connecting to people you care about, expressing your unique self, and simply enjoying sensory stimulation.
The Triangle of Design represents the how of a cool product. Joy in use comes from product design that lets users get directly to their intent with minimal hassle or learning.
Designing for cool poses new challenges to the requirements and design processes now used within companies. Karen ends by sharing the new techniques developed for Contextual Design, InContext's user-centered design process used by companies and universities all over the world.
Karen is the visionary behind InContext's unique customer-centered design approach, Contextual Design. Karen's combination of technological and psychological expertise provides the creative framework for driving the development, innovative designs, and design processes.
Recognized as a leader in the design community, Karen has pioneered transformative ideas and design approaches throughout her career. Karen is the inventor of Contextual Inquiry — the industry standard for gathering field data to understand how technology impacts the way people work. Contextual Design provides a revolutionary approach for designing new and existing products based on a deep understanding of the context of use. Most recently, Karen initiated The Cool Project to explore users' experience of cool products and the rapidly changing role of technology in people's lives.
Karen co-founded InContext Enterprises in 1992 to use Contextual Design techniques to work with product teams to deliver market data and design solutions to clients across multiple industries. The books, Contextual Design: Defining Customer Centered Systems, and Rapid Contextual Design, are used by companies and universities all over the world. Karen's new initiative on What Makes Things Cool? was introduced in Interactions magazine in 2011.
Karen is a member of the CHI Academy (awarded to significant contributors in the Computer Human Interaction Association) and in 2010 received CHI's first Life Time Award for Practice for her impact on the field. Karen holds a doctorate in applied psychology from the University of Toronto.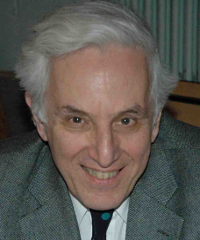 Requirements, Behaviours and Software Engineering
(Friday, August 28)
Michael Jackson, Independent Consultant and Visiting Research Professor, The Open University
Abstract
|
Biography
|
Homepage
|
Slides
|
The first RE conference took place in 1993. After more than twenty years, the RE'15 theme ---"Requirements for the masses and requirements from the masses"--- can be understood as a plea to rethink the relationship of software engineering to the needs and desires of our customers. It raises many important questions: not least the question whether requirements engineering itself can, after all, be seen as a coherent discipline resting on sound and consistent principles.
In this talk I would like to discuss some of these questions, focusing on the behaviour of cyberphysical systems, in which software interacts with the human and physical world to achieve desired effects there. Cyberphysical systems are very various, differing in many dimensions. But in all of them a central concern is the working relationship between the software engineers, who will design and build the system, and the stakeholders, whose needs and desires form the requirements. This relationship revolves around the core concept of system behaviour, seen from two distinct perspectives. The issues that must be addressed in cyberphysical systems arise also in systems of many other kinds.
Michael Jackson has worked in software since 1961. His program design method, described in Principles of Program Design (1975), was chosen as the standard method for UK government software development. Later work at AT&T, on telecommunication systems architecture, is the subject of many papers and several patents. His work on problem structure and analysis is described in his books Software Requirements & Specifications (1995) and Problem Frames (2001), and in many published papers.
He has been visiting research professor at The Open University for fourteen years, participating in research projects there and with other research and academic institutions. He has received several research awards, including the British Computer Society Lovelace Medal, the IEE Achievement Medal, and the ACM Sigsoft Outstanding Research Award.