Conference Overview
RE'15 offers an extensive program of interest to academia, government and industry including three distinguished keynote speakers and three conference days full of papers, panels, posters and demos. A series of exciting tutorials to develop skills in and advance awareness of requirements engineering practices is of particular interest to industry. The main conference is preceded by two days of workshops and the doctoral symposium.
RE'15 follows the theme:
Requirements for the masses.
Requirements from the masses.
The partial "program_overview.html.eco" was not found, as such it will not be rendered.
Keynote speakers
Wednesday, August 26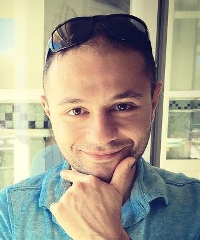 Aydin Y. Mirzaee
Thursday, August 27
Karen Holtzblatt
Friday, August 28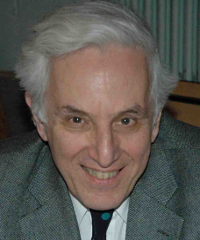 Michael Jackson
Aydin Y. Mirzaee co-founded Fluidware in 2008 and was responsible for running two very successful SaaS businesses: FluidSurveys and FluidReview. The company was bootstrapped and grew to a $12M run-rate and over 90 people in staff. After 6.5 years, Fluidware was acquired by SurveyMonkey (the world's leading online survey company). Aydin served as Director of Product Management at SurveyMonkey and today he serves as General Manager of FluidReview within SurveyMonkey.
Aydin is also the co-founder of FreshFounders, a non-profit organization with the vision to create a community of young entrepreneurs in every city around the world.
Karen Holtzblatt co-founded InContext Enterprises in 1992 to use Contextual Design techniques to work with product teams to deliver market data and design solutions to clients across multiple industries. The books, Contextual Design: Defining Customer Centered Systems, and Rapid Contextual Design, are used by companies and universities all over the world. Karen's new initiative on What Makes Things Cool? was introduced in Interactions magazine in 2011.
Karen is a member of the CHI Academy (awarded to significant contributors in the Computer Human Interaction Association) and in 2010 received CHI's first Life Time Award for Practice for her impact on the field. Karen holds a doctorate in applied psychology from the University of Toronto.
Michael Jackson has worked in software since 1961. His work on problem structure and analysis is described in his books Software Requirements & Specifications (1995) and Problem Frames (2001), and in many published papers.
He has been visiting research professor at The Open University for fourteen years, participating in research projects there and with other research and academic institutions. He has received several research awards, including the British Computer Society Lovelace Medal, the IEE Achievement Medal, and the ACM Sigsoft Outstanding Research Award.
More information on the keynote speakers can be found here.